PLAYLIST
DNews Gear and Gadgets Videos
Jun 14, 2013
iPhone 5S: How Fingerprint Scanners Work
Fingerprint scanners -- they're perhaps the most significant security feature ever to be used on a cell phone. How do they work and are they really as safe as they sound? Anthony has the answers.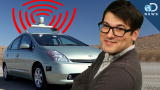 Teen Invents Affordable Self-Driving Car
A Romanian teen is giving Google a run for its money by inventing an affordable self-driving car. The invention has already won him a major prize from Intel. Anthony looks at how a lone teenager is competing with Silicon Valley's best and brightest.
Police Might Get Handheld 'Ray Gun'
A real-life ray gun, once reserved for the military only, could be in the hands of local police soon. Anthony has why this is both awesome and potentially scary.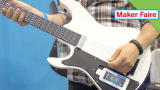 Smart Guitar Makes Anyone a Musician
At Maker Faire, Anthony channels his inner musician with the gTar, a digital guitar that anybody can play! Check it out!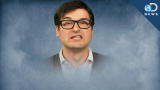 When Will We Have Real Invisibility Cloaks?
Harry Potter has an invisibility cloak, so when will we? Well, sooner than you might think. Anthony looks at the many ways scientists are trying to help you disappear.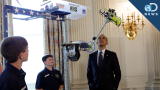 Whiz Kid Inventors Invade the White House
Trace joins President Obama in Washington, D.C. for the 3rd Annual White House Science Fair. Watch as young inventors show off everything from portable windmills to underwater robots!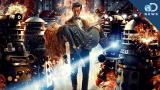 Doctor Who's Real-Life Tech Toys
Doctor Who is back for a new season and he's bringing along awesome technology straight from the future! But some of these gadgets are being used in the real world today. Anthony shows us the actual science in the Doctor's arsenal.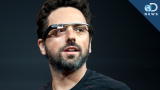 Google Glass: Why An Augmented Reality Is Here To Stay
Google Glass and other augmented reality projects are about to break onto the scene. But what does an augmented reality look like and how can it enhance our lives? Anthony has a sneak peak into the future.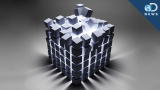 4D Printing: Better Than 3D?
Forget 3D, 4D is the future! The kinks are still being worked out, but this new technology could transform life here on Earth, and even outer space. Anthony tells us how.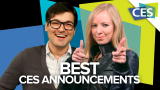 CES 2013: Annie and Anthony's Favorite?
Annie and Anthony went over some of their favorite things that they've seen so far at CES 2013.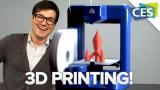 CES: Make Anything with this Amazing 3D Printer
Say hello to 3D printing in your home! The Cube provides consumers with endless possibilities, watch Anthony talk with 3D Systems to get all the details, and how you can get your hands on one!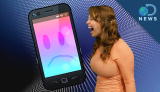 The App That Knows How You Feel
It's the next step in advanced artificial intelligence! A new phone app that can listen to your voice and read your emotions. Laci Green explores why this new technology is so cool and how it all works.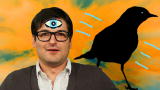 Steal Super Powers From BIRDS!
You know that sixth sense birds have telling them to fly south in the winter? Now a few people have figured out how to obtain this sixth sense for themselves. Anthony Carboni tells us why this is freakin' awesome!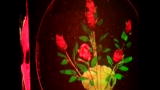 Holographic TV
Television's gone from black and white to color to high definition. So is 3-D holographic TV next? Jorge Ribas finds out.