PLAYLIST
VIDEO PLAYLIST: Gadgets
Nov 20, 2012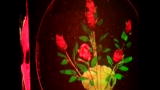 Holographic TV
Television's gone from black and white to color to high definition. So is 3-D holographic TV next? Jorge Ribas finds out.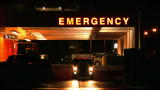 Emergency Rooms Go Wireless
The Mi-Tag, a wearable vital sign monitor, could bring emergency rooms into the wireless age. Jorge Ribas reports.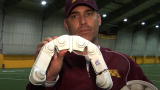 Football Helmets Detect Concussions
A new padding design in football helmets doesn't just protect players' heads better, it can prevent serious injury. Kasey-Dee Gardner gets the scoop.

GPS Shoe Hotfoots Your Location
A new GPS sneaker can track your every move, as Kasey-Dee Gardner finds out firsthand.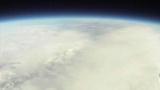 iPhone In Space Explained
Why did a Brooklyn man send his iPhone soaring towards outer space? Discovery News' James Williams finds out.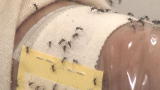 Humans Made Invisible to Mosquitoes
You can run from mosquitoes and may soon be able to hide from them too, thanks to USDA researchers. James Williams nets the details.

Personal Navigation System Pinpoints People
GPS can only do so much when it comes to pegging a specific location. Tracy Staedter finds out about the new tracking device Draper Labs has developed that can penetrate buildings and tunnels.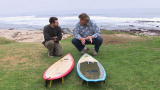 Soy Surfboards Ride Waves of Future
Sustainable surfboard makers are using soy products to create the surfboards of the future. James Williams drops in on the story.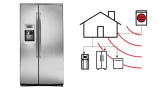 Smart Grids Make Fridges Smarter
The smart grid may make our home appliances smarter too. Jorge RIbas finds out how.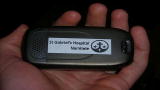 Text Messages Save Lives
A text messaging-based program, called Mobiles in Malawi, is saving lives by connecting rural communities to hospitals. Kasey-Dee Gardner explain how it works.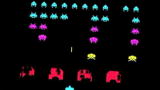 Video Game Evolution
From Atari to Nintento to the XBox 360, the home video game console has been a part of our lives for 40 years. Jorge Ribas looks back at Pong, Super Mario and more.