PLAYLIST
Discovery News - Forensics
Nov 20, 2012

Forensic Entomologist
Maggots? Flies? Corpses? All in a grisly day?s work for a forensic entomologist. James Williams gets the gritty details.

Death Munching Blow Flies
Blow flies can help the police determine when someone was killed. James Williams visits a dead pig farm to find out how.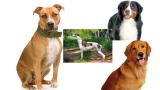 DNA Reveals Dog Heritage
A new DNA test solves the questions of what's in your mixed-breed dog. Kasey-Dee Gardner reports.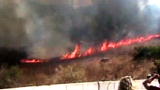 California Wildfire Whodunnit
Charred rocks and trees can point in the direction a wildfire began. Arson Investigator Steve Arnold shows James Williams how he tracks down a fire's origins.

Is It Future Yet?: Car Thief Catcher
In Arlington, Virginia, police outfit ordinary cars with cameras, microphones and GPS to catch car thieves in the act. Jorge Ribas finds out how they do it.