PLAYLIST
DNews Alternative Power Sources Videos
Mar 5, 2013
How Poop Will Power the World
Is poop the future of green energy? Maybe! Trace explains this stinky solution to our power woes.
Store Wind Energy Underground
Wind power is one of the greenest forms of energy, though it's hardly the most reliable. But scientists think they've got a solution to this problem. Trace shows us an amazing new energy storage method that could revolutionize the industry.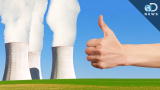 How Nuclear Power Saves Lives
The Fukushima disaster reignited the nuclear power debate, but it turns out, even with its faults, nuclear power is saving lives! That's according to a new NASA study about the effects of pollution on health. So just how many lives are being save ...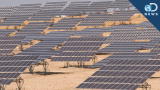 Crazy Solar Power Plants
And you thought it stopped at solar panels? Trace Dominguez has the lowdown on some strange new ways to harness the sun's rays.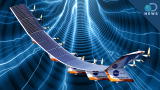 Electric Rides of the Future
While we've witnessed the rebirth of the electric car, here are three other battery powered / electric forms of transportation we can look forward to.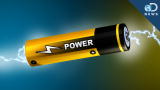 Charge Your Cell Phone in 5 Seconds
Supercapacitors: They'll enable you to charge your cell phone in 5 seconds, or an electric car in about a minute. They're cheap, biodegradable, never wear out and as Trace'll tell you, could be powering your life sooner than you'd think.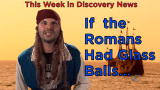 If the Romans Had Glass Balls...
This week in Discovery News, Trace walks with giants. The world's largest dog (and cat), a massive marble that could change how we consume solar energy, and a huge Roman mosaic found under a farmer's field!

Is It Future Yet?: Hydrogen Cars
The Hydrogen Road Tour makes a pit stop in Washington, D.C., and Jorge Ribas takes a hydrogen fuel cell-powered car for a spin around the block.

Scientists Turn Wood into Fuel
Discovery's Tracy Staedter and Matt Danzico visit University of Massachusetts Amherst to learn how biomass gas be transformed into green gasoline.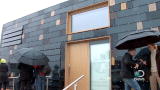 Solar Energy Simplified
Solar power can be complicated, but Solar Decathlon director Richard King gives Discovery News the lowdown on the three ways anyone can tap the sun's energy.

Power From A Floating Metal Donut
Energy from a floating nuclear donut? It might just happen if MIT researchers have their way. James Williams and Tracy Staedter dig in to the details.
Underwater Turbines Pump Out Energy
Parts of New York City are getting their power from underwater turbines. Kasey-Dee Gardner finds out more about this type of renewable energy.