A Romanian priest jailed for seven years for killing a woman during an exorcism has been released.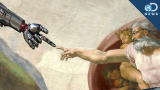 Religion is a touchy topic within the scientific community. Science, meanwhile, can be just as sensitive a topic within some religious communities. Are there
If the world doesn't end tomorrow, as some claim it will, here's what we can expect.