PLAYLIST
DNews Private Spaceflight Videos
Mar 6, 2013
How to Get a Job in Space
There are few jobs cooler than being an astronaut. And now is a better time than ever to get a job in the space industry! Anthony shows you some truly out-of-this-world gigs.
What Food Will We Eat on Mars?
If humans actually set foot on the Red Planet, what will those first space pioneers eat once they're there? Anthony gives us a taste of what a Martian diet might consist of.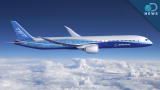 Could SpaceX Save the Dreamliner?
Batteries built for space on a Boeing 787 Dreamliner? It could happen! With the safety issues plaguing the 787 Dreamliner, Elon Musk of SpaceX and Tesla Motors has offered Boeing its battery technology. But will a company, once the world's leader ...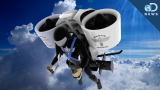 Jetpacks! Bird Bachelor Pads! This Week's Crazy Videos!
A real jetpack you can fly in! Male bowerbirds know how to attract the ladies! And finally, a machine to separate the cream from the cookie in Oreos. Thank God. Check out our top 3 videos of the week!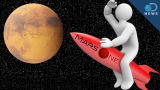 Want to Colonize Mars? You Can!
A company called MarsOne wants to launch the first human settlement on Mars in 2023. They are currently accepting applications, but as Trace reveals, there's a huge catch.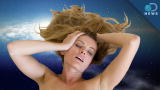 Sex in Space: How It's Done
Sex in space. Sounds like fun, right? Has it been done before? And is it even possible? Laci takes a look.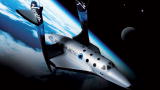 Richard Branson Unveils 'Sexiest Spaceship Ever'
Commercial space travel just made a giant leap with the unveiling of SpaceShipTwo, Virgin Galactic's newest vessel and the world's first commercial spacecraft. Sir Richard Branson talks to Discovery News' Irene Klotz about his latest innovation.

3 Qs: Space Tourist Fears
Kasey-Dee Gardner sits down with one of Virgin Galactic's maiden space travelers and finds out his three biggest fears about this sub-orbital spaceflight.

Traveler Trains for Virgin Flight
Virgin Galactic is now offering sub-orbital space flights for citizen astronauts. Discovery News' Kasey-Dee Gardner caught up with one of the fliers on the maiden voyage to find out about his experience.