PLAYLIST
Asteroids and Meteorites
Nov 20, 2012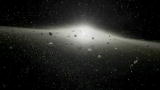 Asteroid and Meteorite
Think you know the difference between an asteroid and a meteorite? This week Kasey-Dee Gardner gets the answer.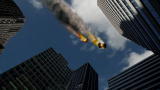 Doomsday Asteroid
With thousands of asteroids, comets and other near-Earth object buzzing by our planet, Jorge Ribas finds out how we can avoid the same fate as the dinosaurs.

3 Questions: Andy Puckett, Astrophysicist
Astrophysicist Andy Puckett explores the universe, especially undiscovered asteroids that could one day smack into our planet. Jorge Ribas gets the odds on our survival.

The Skinny On Quick-Rusting Meteorites
Iron meteorites are particularly sensitive to even the slightest bit of moisture - including the touch of a finger. James Williams pokes around for the reasons why.

Wayward Meteorite Sought By Scientists
Canadians in Western Ontario are on the lookout for meteorites that entered the Earth's atmosphere last week.

Evidence Links Asteroid to NY Tsunami
More than 2,000 years ago, New York City was hit by a massive tsunami. Now a controversial new theory says an asteroid may have caused it.