PLAYLIST
Amazing Feats
Nov 20, 2012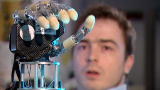 Man Controls Robotic Hand with Mind
For a month, Pierpaolo Petruzziello's amputated arm was connected to a robotic limb, allowing him to feel sensations and control the arm with his thoughts. Rossella Lorenzi talks to him about the bionic experiment.

Making the Grade at Avalanche School
For backcountry trekkers in Alaska, avalanches come with the territory. The Alaska Avalanche School teaches them how to spot, avoid and provide rescue after one. Jorge Ribas goes to class.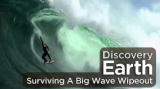 Surviving A Big Wave Wipe Out
Surfing huge waves can be deadly - and exhilarating. Same goes for the wipe outs. One of the sport's most extreme surfers talks James Williams through the experience.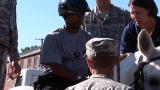 Horse Riding Helps Wounded War Veterans
Walter Reed Medical Center's Horse Therapy Program is helping recent war amputees recover from their injuries. Kasey-Dee Gardner reports.

Training a Dog (and a human) for a 1,100 mile race
The Iditarod, it's Alaska's iconic 1,100 mile sled dog race which starts in Anchorage and ends in Nome. And competitors in this long, arduous journey don't get ready overnight. Kasey-Dee Gardner finds out what it takes to get ready for this race.