PLAYLIST
This Week in Discovery News
Nov 20, 2012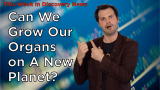 Can We Grow Our Organs On A New Planet?
This week in Discovery News we found a planet that might be a good neighbor, but are we too clingy? Plus, we'll soon be growing spare parts from our own cells and a recap of our live coverage of Felix Baumgartners jump.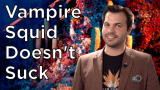 Vampire Squid Doesn't Suck
Trace explores the mysterious creepiness and odd diet of the vampire squid, the beauty of Van Gogh and the Hubble Space Telescope imagery together at last. Plus - your chance to be a Pambassador!!!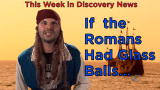 If the Romans Had Glass Balls...
This week in Discovery News, Trace walks with giants. The world's largest dog (and cat), a massive marble that could change how we consume solar energy, and a huge Roman mosaic found under a farmer's field!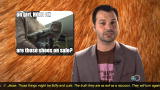 Cats Make Us Healthier, Dogs Too!
Cats are good for us! They help build immunity and are good for mental health. Plus, Amelia Earhart's plane might be sitting on the bottom of the Pacific, and Earth and Mars both quake with plate tectonics.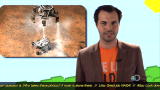 3D Video Games Drive Mars Rover Curiosity
This Week in Discovery News we covered the appalling cuisine of shark's fin soup, explored how video games affect NASA's MSL Curiosity drivers and how Armageddon might be an amazing film, but has inaccuracies that make respectable scientists cringe.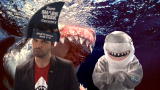 We're on Mars and the Shark Week Special!
It's SHARK WEEK! In this special shark week episode we've got the world's slowest shark, why sharks don't need toothpaste and we also landed on the Red Planet. As a bonus, we've got some amazing shark facts for you too!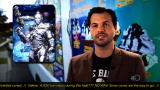 Immortality Means Lots of Ice Cream
This week we're talking about the history of the police in this United States and history of ice cream in Italy and around the world, and a real possibility of immorality coming soon to a holographic body near you.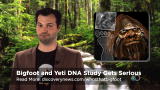 Bigfoot and Giant Turtle Need to Get Tested
This week scientists are looking for bigfoot -- for real this time, we discover a turtle the size of a car and in case you missed it, there was a solar eclipse!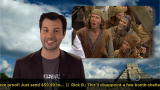 Breast-feeding Controversy & Vicious Pit Bulls
This Week in Discovery News we explore a court ruling in Maryland that classify pit bulls as "inherently dangerous," the final debunking of the Mayan doomsday by the Mayans themselves and the TIME cover breast-feeding controversy from last week. ...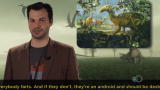 What Did Hitler and Dinosaurs Have in Common?
This Week in Discovery News we talk about the fiber-rich diet of farting dinosaurs, Hitler's tendency to want semen injections and use cocaine, plus views of last Saturday's supermoon from around the world!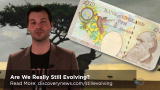 Al Qaeda Porn Rides on the Titanic II with Evolving Humans
This Week in Discovery News we explore if humans are still evolving, assess whether we want to take a ride on the Titanic II and check into Al Qaeda's use of a porn video to store coded messages.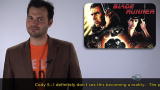 Sex Robots Predicted and Pet Psychics Debunked
This Week in Discovery News we peek into a future where sex robots run the prostitution industry. Plus, we debunk pet psychics and recap stories of a fireball that exploded over central California.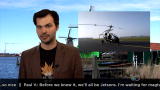 Sea Monsters Can't Fly Cars!
Explore a sea monster mystery in South Carolina, see just how close we came to being hit by a moderately-destructive asteroid and get a preview of the future with a Dutch-invented flying car on This Week in Discovery News!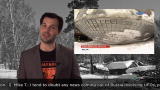 Call Me a UFO and Stuff Me with Chocolate
This Week in Discovery News we recap the top stories of the week as chosen by our readers. In this episode we find thinner people eat more chocolate, another "UFO" is found and a "ghost ship" floats off Canada's west coast.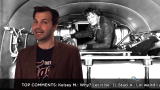 Searching for Earhart, Gym Orgasms and UFOs
In this episode of TWiDN we search for Amelia Earhart's plane, explore how women have orgasms at the gym and ask if a farmer really has a UFO under his field.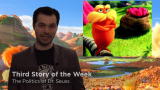 The Lorax was Right, NASA's Security Sucks!
This Week in Discovery News with Trace Dominguez we explore the problems with NASA's computer security, whether you can die from anger and the political inspirations of Dr. Seuss.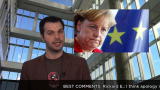 Apologize to the Giant Penguin before the Asteroid Hits
This Week in Discovery News we explore the art of apologies, what a 130-pound penguin looks like and if we'll live to see our birthdays in 2041.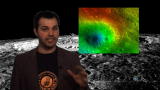 Could Costner Handle This Waterworld?
This Week in Discovery News we talk about zoos filled with clones and robo-animals, magma on the moon and an exoplanet completely covered in water.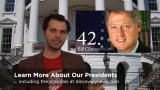 Antarctic Lakes, Extreme Skydiving and JFK's Mistress
This Week in Discovery News features the biggest stories from the week's news. This week: A daredevil adventurer wants to skydive from 23 miles up, Russian scientists found their way to Lake Vostok & JFK allegedly got dirty with a teenage intern.