PLAYLIST
Medicine and Technology
Nov 20, 2012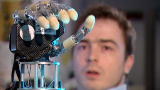 Man Controls Robotic Hand with Mind
For a month, Pierpaolo Petruzziello's amputated arm was connected to a robotic limb, allowing him to feel sensations and control the arm with his thoughts. Rossella Lorenzi talks to him about the bionic experiment.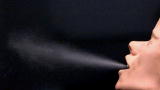 Coughing Robot Spews 'Flu Germs'
Flu viruses like the swine flu are spread in part by coughing and sneezing. A coughing robot shows James Williams just how far those germs can fly.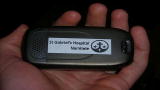 Text Messages Save Lives
A text messaging-based program, called Mobiles in Malawi, is saving lives by connecting rural communities to hospitals. Kasey-Dee Gardner explain how it works.

Robotic Snails May Save Lives
Discovery's Tracy Staedter and Matt Danzico visit MIT to learn about robotic snails that could one day be used in search and rescue.

Scientists Probe For Smoking Gene
Discovery News reporter Kasey-Dee Gardner tries out a new genetic test for lung cancer that may make it easier to find out who's at risk.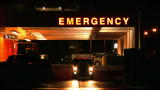 Emergency Rooms Go Wireless
The Mi-Tag, a wearable vital sign monitor, could bring emergency rooms into the wireless age. Jorge Ribas reports.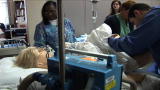 Pregnant Robot Trains Students
Medical students at Johns Hopkins University are getting a real-life birthing experience when a robot goes into labor. Kasey-Dee Gardner reports.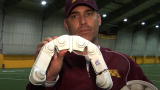 Football Helmets Detect Concussions
A new padding design in football helmets doesn't just protect players' heads better, it can prevent serious injury. Kasey-Dee Gardner gets the scoop.

Virtual Medicine
Imagine being able to get a check-up from your doctor down the hall from your office. See how technology will make health care more accessible and convenient.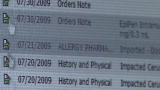 Doc Digs Electronic Health Records
How hard is it to digitize our health records? James Williams answers that question with a trip to an Ear, Nose and Throat Specialist.

Robotic Arm Lends A Hand
Discovery's Tracy Staedter and Matt Danzico visit University of Massachusetts Amherst to meet a robot that interacts with foreign environments.