PLAYLIST
DNews Life Videos
Mar 7, 2013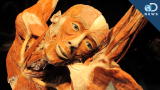 Body Worlds: Donating Your Body to Science
It's one of the most revealing science exhibits out there. Trace heads to New York for the opening of "Body Worlds: Pulse" -- a show made up of human bodies, donated to science and on display. It's like nothing else you've ever seen.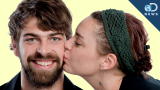 Ladies Love Beards
For optimal sexiness, scientists say keep that 5'oclock shadow going! Anthony talks to Cristen Conger, host of "Stuff Mom Never Told You," to find out why beards are back and driving women crazy!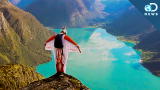 Flying Man and Escape Artist Octopus!
Anthony is joined by Tech Feed News' Annie Gaus for a rundown of some of the latest, coolest videos on the net. On the playlist: Houdini octopus, a man with wings, and a huge meteor explosion!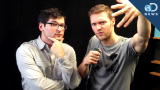 Your Brain on Freestyle Rap
Think what you will about rap music, but it does some amazing things to the mind. Anthony is joined by freestyle rap maverick Jelly D to demonstrate how even rap can be full of science.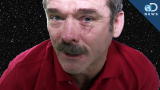 Crying in Space & Deathbots -- Video Roundup!
Crying in space and the most human-like robot ever! Watch as Laci and Anthony show their favorite videos from around the web in this week's video roundup.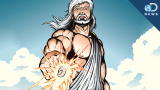 Is God Mad at You?
Each religion in the world has its own interpretation of God. Some believe God to be an all-loving God, while others -- a vengeful deity. But, as Laci tells us, this thinking can have some far-reaching effects.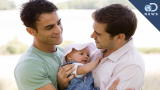 Science Supports Gay Parents
Gay adoption is a sensitive topic for some, but now science is having its say: it's A-Okay! In this DNews video, Laci Green talks about the newest research that outlines why gay couples adopting is such a good thing.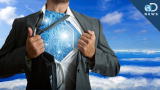 3 Real-Life Superhero Powers
Superhero powers aren't just for comic book characters. Thanks to new tech, they're for everyone! Wanna go for a quick flight? Done. What about superhuman strength? Check. Anthony, Laci, and Trace join forces to show how you can actually get supe ...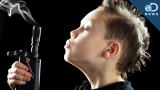 Do 3D Printed Guns Require New Laws?
Real guns, printed at home, and it's totally legal. In this DNews video, Anthony looks at this new twist in the debate over guns.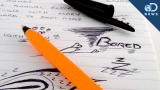 Doodling Actually Helps You in School?
Classroom sketchers and scribblers rejoice: Doodling can improve your recall! In this DNews video, Laci looks at a new study that gives hope to everyday artistes.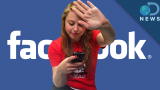 Obsessive Facebook Updates Are Good for You?!
Why do we feel the urge to post everything we're doing? Laci Green explores the positive and negative effects of social media.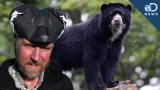 Folding Nature with Origami
Anthony sits down with Bernie Peyton, a wildlife biologist and talented origamist, to discuss how his research and art fit together.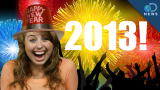 Why We FAIL at New Year's Resolutions
Laci Green breaks down why we have such a hard time sticking to New Years resolutions and the best way to make this year's resolutions count.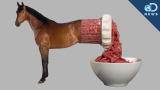 Would You Eat Horse Meat?
Everyone's talking about the horse meat scandal in Europe, but is it really that bad? Horse meat is eaten regularly in many cultures. So why does it get such a bad rap? And what's the weirdest food you've ever eaten?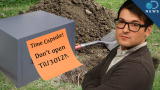 Tell the Future About Your History!
If the world ends on Friday what becomes of humanity's accomplishments- our art, our history? Is there any way to preserve it if we all go up in flames? Anthony has all the details on the way scientists say is the best way to preserve humanity's ...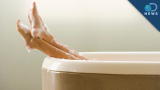 Do More By Doing Nothing
Contrary to popular belief, it would seem that taking a break rather than dedicating all your time to one thing might actually make your more efficient!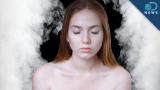 Freeze Yourself to Live Forever? The Truth About Cryonics
Would you consider freezing yourself, hoping future technology could bring you back to life? Battling with brain cancer, that's what 22 year old Kim Suozzi did! Trace explains the science.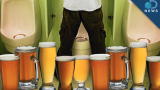 Breaking the Seal: Fact or Fiction
If, after a few drinks, you finally decided to hit the bathroom, are you actually 'breaking the seal' and triggering a need to pee for the rest of your bar-hopping night? Anthony breaks down the science behind this common happy-hour belief.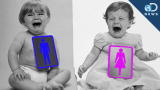 Men and Women Ain't So Different
Men are from Mars, Women are from Venus ... or are they? Couldn't we all just be from Earth? Finally science has produced evidence that supports what we already knew -- the whole "men are from Mars, women are from Venus" trope is false. Watch Lac ...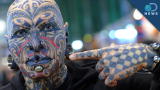 Face Tattoos: The Ultimate Declaration of Love
Face Tattoos. Would you get one? Chances are most of you said "no," but people are getting them and they're getting more popular. So what drives people to mark their faces in such permanent ways? Laci explores this growing trend.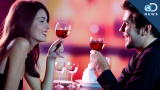 Couples Who Drink Together, Stay Together
If you drink and have relationship issues, don't blame the booze. The booze can actually help you! Trace tells you how.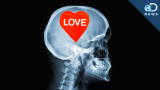 True Love Ain't Magic, It's Science!
Those butterflies and fireworks you feel when falling love are actually just brain chemicals flooding your system. Laci breaks down what's happening behind the science of a new relationship.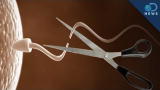 The Male Birth Control You've Never Heard Of
One of the easiest and most effective forms of birth control out there is something you've probably never heard of. WHY haven't you heard of it before? Anthony has the answer.
Can You Handle 3 Girlfriends?
Can you handle a second or third girlfriend or boyfriend? Turns out more and more people can, and we don't mean "on the side." Polyamory is quickly becoming this generation's sexual revolution. Laci explores what it's all about and how it works.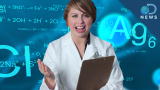 Why Aren't Women Choosing Science Careers?
We here at DNews are a solid mix of guys and girls with passion for all things science. But a video published this summer by the European Commission has us and a bunch of other scientists -- and science fans -- stewing. Laci Green gives us her ta ...