PLAYLIST
Shipwrecks and Lost Treasure
Nov 20, 2012

Cool Jobs: Shipwreck Explorer
What would it be like to spend your whole life looking for ancient shipwrecks and loads of gold and silver booty? This week Kasey-Dee talks with a group of shipwreck explorers to find out what it's really like.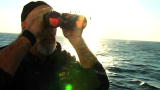 Futurist: Scouring for Shipwrecks
Modern-day shipwreck exploration is still a fairly new business. Kasey-Dee Gardner finds out from the leading experts in the field how technology, laws, and overpopulation might change this industry in the future.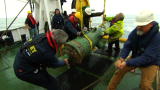 Historic Wreck Found and Rewrites History
One of the greatest ships in British military history went down without a trace. But now, the search is over. Kasey-Dee Gardner has the story.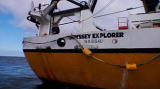 3 Qs: Deep Sea Explorers
Is deep-sea shipwreck exploration a quick way to get rich? How are valuable finds kept a secret? Discovery Channel's Kasey-Dee Gardner gets the answers to these questions and more.

Divers Plumb Depths for U-Boats
Off the coast of North Carolina, marine archaeologists are surveying three sunken German U-Boats. Jorge Ribas heads out to sea and learns how close World War II came to America's shores.

WWII U-Boats Hit Close to Home
Did you know German subs were parked just a few miles from our beaches, hunting merchant ships during World War II? Jorge Ribas gets a history lesson.
Archaeologist
Does archaeology really include globetrotting adventures filled with mystery, danger and romance? Jorge Ribas gets the answer from a real-life archaeologist.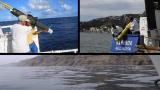 Oceanographer
An ocean of opportunity awaits those who study the seas. James Williams discovers what an oceanographer loves about his job.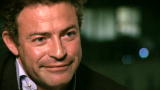 Cool Jobs: Adventurer
Olly Steeds - renowned investigative journalist and host of Discovery's Solving History - gives away the most important aspect of being a successful adventurer and explorer.