PLAYLIST
DNews U.S. History Videos
Mar 8, 2013
JFK Assassination: Why We Still Buy Conspiracies
How and why John F. Kennedy was killed has been one of most highly debated topics of the modern era. Ben Bowlin, from "Stuff They Don't Want You To Know," breaks down why the shadowy theories around his death still linger after all these years.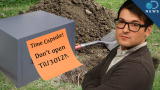 Tell the Future About Your History!
If the world ends on Friday what becomes of humanity's accomplishments- our art, our history? Is there any way to preserve it if we all go up in flames? Anthony has all the details on the way scientists say is the best way to preserve humanity's ...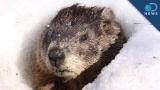 The Weird History Behind Groundhog Day
Hedgehogs, caterpillars and candles - the wacky facts behind this weird American tradition. Sure, it's a great movie, but it is much, much more.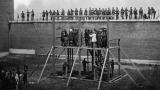 What was the Lincoln Conspiracy?
When John Wilkes Booth assassinated President Abraham Lincoln in Ford's Theatre on April 14, 1865, he was a part of a larger conspiracy that aimed to decapitate the Union government. Jorge Ribas reports.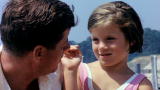 Kennedy Detail: Protecting the Kennedys
What was President John F. Kennedy like to work for? What did Mrs. Kennedy and her agent bond over? The U.S. Secret Service detail assigned to the Kennedys talk about the First Family. Discovery News reports.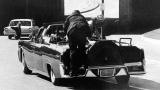 Kennedy Detail: That Day in Dallas
The U.S. Secret Service agents assigned to President John F. Kennedy recall moments from the day the President was assassinated on November 22, 1963. Discovery News reports.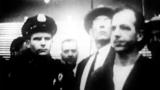 Kennedy Detail: Confronting Conspiracies
The U.S. Secret Service detail assigned to President John F. Kennedy and his family discuss some of the conspiracy theories that surround the assassination. Discovery News reports.

Forensics and the JFK Assassination
A forensics expert sheds some light on the JFK assassination and what it takes to be a forensic scientist. James Williams gets the scoop.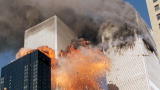 9/11 Remembered In Language
No longer just a date, the phrase "9/11" is now part of our national lexicon, forever reminding us of that horrific day. Jorge Ribas reports.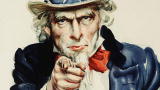 Uncle Sam - Who Was He?
Uncle Sam is a national icon in the United States, but where did he come from? Was he a real person? James Williams takes a look into the past to find the answer.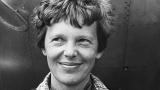 Amelia Earhart Search Continues
Seventy-five years after her mysterious disappearance, the search for Amelia Earhart's airplane continues. The International Group for Historic Aircraft Recovery believe they can find what others couldn't. Martin Berman reports.
Frederick Douglass Slave Village Uncovered
Archaeologists have uncovered more buildings that made up a slave village where Frederick Douglass once lived. Jorge Ribas visits the dig.