PLAYLIST
Discovery News - History
Nov 20, 2012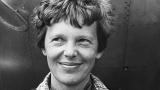 Amelia Earhart Search Continues
Seventy-five years after her mysterious disappearance, the search for Amelia Earhart's airplane continues. The International Group for Historic Aircraft Recovery believe they can find what others couldn't. Martin Berman reports.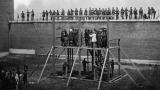 What was the Lincoln Conspiracy?
When John Wilkes Booth assassinated President Abraham Lincoln in Ford's Theatre on April 14, 1865, he was a part of a larger conspiracy that aimed to decapitate the Union government. Jorge Ribas reports.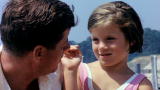 Kennedy Detail: Protecting the Kennedys
What was President John F. Kennedy like to work for? What did Mrs. Kennedy and her agent bond over? The U.S. Secret Service detail assigned to the Kennedys talk about the First Family. Discovery News reports.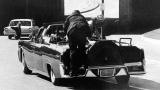 Kennedy Detail: That Day in Dallas
The U.S. Secret Service agents assigned to President John F. Kennedy recall moments from the day the President was assassinated on November 22, 1963. Discovery News reports.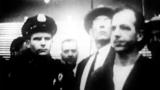 Kennedy Detail: Confronting Conspiracies
The U.S. Secret Service detail assigned to President John F. Kennedy and his family discuss some of the conspiracy theories that surround the assassination. Discovery News reports.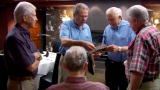 Kennedy Detail: After the Assassination
Guilt, depression, second guessing. For the U.S. Secret Service agents assigned to President John F. Kennedy, losing the President meant decades of coming to terms with that terrible tragedy. Discovery News reports.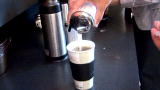 Sugar: Free Society's Drug
Sugar has been around for a loooong time, but it wasn't until the Europeans brought it to the New World that it became commonplace, and eventually fueled our growing society.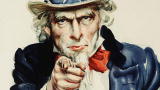 Uncle Sam - Who Was He?
Uncle Sam is a national icon in the United States, but where did he come from? Was he a real person? James Williams takes a look into the past to find the answer.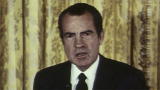 Forensics May Uncover Watergate Secrets
Many attempts have been made to recover the 18 1/2 minutes of erased audio from Richard Nixon's debriefing on Watergate; all have failed. Kasey-Dee Gardner spoke with an amateur historian who helped reopen the Watergate case in a new, high-tech way.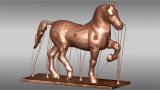 DaVinci Perfected World's Largest Horse Statue
Leonardo DaVinci conceived, but never finished, the world's largest equine statue. This project failure has puzzled scholars ever since. Kasey-Dee Gardner finds out why this project came to a grinding halt.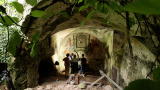 Ancient Roman Aqueduct Source Discovered
Two British filmmakers recently uncovered the long-lost source of Rome's ancient aqueduct. Rossella Lorenzi reports on the discovery.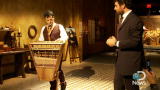 New Da Vinci Instrument Unveiled
Da Vinci's "Harpsichord Viola" has been assembled for the first time in 500 years in an exhibit at the Discovery Times Square Exposition in New York City. James Williams attended the premiere and took the instrument for a test spin.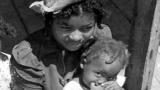 Black Families Trace Roots
African-Americans interested in learning about their ancestors can now click on Ancestry.com's new collection of family history records. Jorge Ribas produces.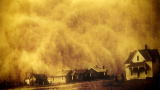 Legacy of the Black Blizzards
Huge dust storms blew through the Great Plains during the 1930s. James Williams finds out if could happen again.

Michelangelo's Face Revealed
Portraits of Michelangelo suggest he was nowhere near as beautiful as the works of art he produced. Discovery News' Rossella Lorenzi, in Florence, Italy, unmasks his new face.
The Berlin Wall Went Where?
The Berlin Wall was almost 90 miles long. That's a lot of concrete to take down. Parts of the wall are easy to locate but what happened to the rest of it? James Williams finds out.