PLAYLIST
Discovery News - Archaeology
Nov 20, 2012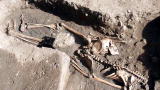 Decapitated Gladiators Found in England?
The lives of Roman gladiators and the wide reach of the bloody games throughout the empire is coming more into focus thanks to the discovery of a possible gladiator graveyard in Britain. Jorge Ribas talks to the excavation's field officer.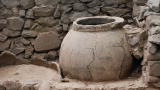 Ancient Etruscan House Discovered
For the first time, Italian archaeologists have uncovered an intact Etruscan house. Researchers hope this find sheds light on the mysterious pre-Roman civilization. Rossella Lorenzi reports.

WWII U-Boats Hit Close to Home
Did you know German subs were parked just a few miles from our beaches, hunting merchant ships during World War II? Jorge Ribas gets a history lesson.

Cool Jobs: Deep Sea Detectives
Marine archaeologists take their profession to a whole new level - the bottom of the ocean. Jorge Ribas meets the crew uncovering World War II shipwrecks off the coast of North Carolina.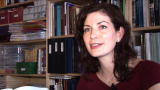 Egyptologist
Kasey-Dee Gardner sat down with Kara Cooney to learn what it's like to be an Egyptologist.

Egypt Unwraps Pharaonic Future
During the most recent Congress of Egyptologists, the Supreme Council of Antiquities revealed plans for new museums and digs in Egypt.

Ancient Wood Expert
Excavating ancient ruins can turn up strange items - such as preserved wood that's thousands of years old. Discovery News' Rossella Lorenzi sits down with an ancient wood expert in Ciaro, Eygpt to find out what it takes to be an ancient wood expert.

Divers Plumb Depths for U-Boats
Off the coast of North Carolina, marine archaeologists are surveying three sunken German U-Boats. Jorge Ribas heads out to sea and learns how close World War II came to America's shores.

World's Oldest Ropes Found
Coils of nearly 4,000 year-old rope has turned up in caves on the Red Sea. Discovery News' Rossella Lorenzi digs deep to bring us a new story from ancient Egypt.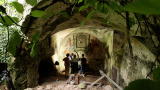 Ancient Roman Aqueduct Source Discovered
Two British filmmakers recently uncovered the long-lost source of Rome's ancient aqueduct. Rossella Lorenzi reports on the discovery.
Archaeologist
Does archaeology really include globetrotting adventures filled with mystery, danger and romance? Jorge Ribas gets the answer from a real-life archaeologist.

Roman Column Painted in Light
Ancient Greek and Roman sculptures were not always plain white marble. And now Italian researchers are giving the Trajan Column a fresh coat of paint - with light. Rossella Lorenzi reports.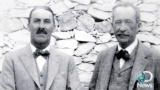 Carnarvon Castle Reveals Treasures
The man who financed the search for King Tut's tomb had his own buried treasures. And now, long-hidden artifacts from Lord Carnarvon's collection are on public display in his castle.