PLAYLIST
DNews Global Warming Videos
Jul 9, 2013
Can Air Pollution Be Good for the Earth?
If there's one thing we know, it's that pollution is bad. Or is it? New research shows that even this planet-destroying byproduct of human growth has a silver lining. Anthony shows us what it is, and how this might influence future conservation.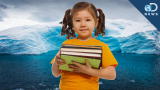 Bringing Climate Change to the Classroom
Scientists agree climate change is one of the most serious issues facing humanity, but still, debate over the issue continues to rage on. Educators meanwhile are about to introduce formal federal guidelines about how the controversial topic will ...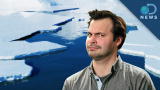 Climate Change Threatens Coffee and Chocolate
Chocolate and Coffee- GONE!? That is a strong possibility. Watch to find out the details.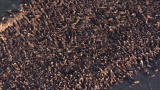 Ice Disappears, Walruses Head for Land
Massive super-herds of walrus are being forced onto dry land because of a lack of sea ice, the World Wildlife Fund reports. New video shows an estimated 10,000 animals gathered in Point Lay, Alaska.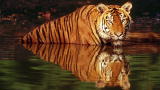 Tigers Threatened by Climate Change
Climate change could wipe out critical tiger habitat in India and Bangladesh by 2070, the World Wildlife Fund says in a new study. Jorge Ribas reports.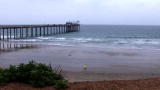 Climate Change: 3 Questions
Ralph Keeling has spent 20 years in the family business: studying climate change. His father pioneered CO2 monitoring in 1958. James Williams asks his 3 questions.

Glacier Comparisions
Discovery News' Lori Wark takes an in-depth look at glaciers around the world and the way climate change has affected them.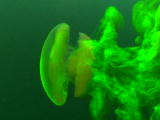 Can Jellyfish Affect Climate Change ?
The collective motions of jellyfish, plankton, and other swimmers may be just as important to ocean currents as tides and wind. But just how that changes climate is still a mystery.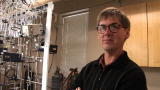 Monitoring Climate Change
How do we know for sure that our climate is changing? James Williams takes a look at some of the instruments used to monitor the atmosphere.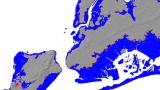 Environmental Art Warns of Change
Eve Mosher is taking her message to the streets. She's chalking a line across New York City that shows where flooding could reach if a really big storm hits.

Signs of Climate Change in Alaska
If climate change is evident anywhere in the United States, it's in Alaska. Kasey-Dee Gardner spent a week in the arctic state to see for herself what's happening.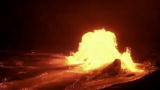 Mass Extinction
The Earth is in the middle of its sixth mass extinction. Kasey-Dee Gardner finds out why they happen in the first place, and how we can save our planet.