PLAYLIST
DNews Earth Videos
Mar 7, 2013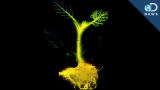 Kickstarter Replaces Lights with Glowing Plants
If you thought glowing plants were science fiction from Pandora ... you're wrong! Scientists in San Francisco have created plants that glow brightly enough to light your home! Anthony chats with the creators to learn more about their enlightening ...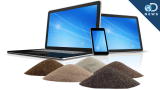 Why We Need Rare Earth Elements
Rare earth elements are crucial to the technology around us -- they're in phones, computers, TVs, and hybrid cars. Why are they so important? And why are they so difficult to mine? Anthony takes a look.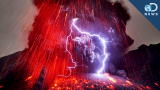 Volcano Lightning: How Does it Happen?
Lightning is one of mother nature's most spectacular phenomena. But add lightning to a volcanic eruption and the event seems otherworldly! In this DNews video, Trace has all the details on the atmospheric conditions that bring these two forces to ...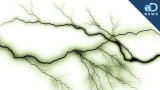 Dark Lightning is Real & Radioactive
Just when you thought lightning thunderstorms couldn't get crazier, we now have invisible radioactive lightning! Anthony has all the details on this so-called "Dark Lightning," and the potentially harmful implication it poses for airline passengers.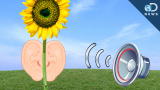 Plants Can Hear You!
Plants can not only hear you, they can also feel you, smell you, and remember things! In this DNews video, Trace shows us how plants know what they know.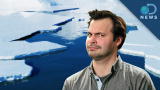 Climate Change Threatens Coffee and Chocolate
Chocolate and Coffee- GONE!? That is a strong possibility. Watch to find out the details.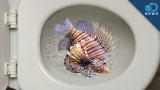 Flushed Fish Invading Oceans
Flushing your fish down the toilet can be disastrous to the ocean's ecosystem, here's why!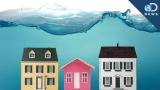 Can We Build Cities Underwater?
What's easier to explore: outer space or the ocean? Laci's got the surprising answer -- and more -- right here!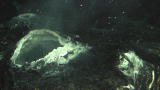 Underwater Volcano Erupts as Predicted
Scientists have successfully predicted the eruption of an underwater volcano for the first time ever, proving that what's been done on land, can be done in the oceans. Martin Berman reports.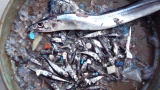 What's an Ocean Garbage Patch?
How much trash is in our oceans? And does it look more like a floating landfill or a plastic soup? Anna Cummins, co-founder of the 5 Gyres Project, gives Jorge Ribas the facts about her recent trip into the Atlantic Garbage Patch.

Ocean Hall Swims to Surface
From a prehistoric shark to a giant squid, the Smithsonian's new Sant Ocean Hall lets visitors experience the briny deep in unexpected ways. Jorge Ribas takes a tour.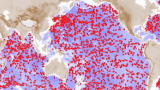 Oceans Provide Flood of Info
With 3,000 monitors floating through the world's oceans at once, scientists are getting a flood of information about our seas. Discovery News' James Williams dives into the story.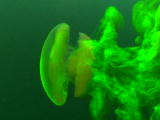 Can Jellyfish Affect Climate Change ?
The collective motions of jellyfish, plankton, and other swimmers may be just as important to ocean currents as tides and wind. But just how that changes climate is still a mystery.