PLAYLIST
Discovery News - Earth
Nov 20, 2012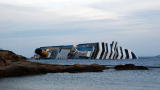 Costa Concordia: An Ecological Time Bomb
As workers begin to extract the half-million gallons of fuel in the shipwrecked cruise liner, locals are worried that their pristine waters are in danger. Reporting by Rossella Lorenzi. Written and produced by Rossella Lorenzi and Martin Berman.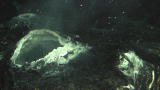 Underwater Volcano Erupts as Predicted
Scientists have successfully predicted the eruption of an underwater volcano for the first time ever, proving that what's been done on land, can be done in the oceans. Martin Berman reports.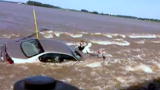 Dramatic Flood Rescue Explained
The daring rescue of an elderly woman from a flooded river in Missouri is caught on video. Jorge Ribas interviews one of the Missouri National Guard citizen-soldiers to get the details of the mission.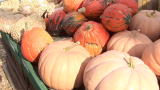 Pumpkins: Not Just for Halloween Anymore
Growing 37 different varieties of pumpkin, farmer Dave Heisler wants the world to know that everyone's favorite Halloween ornament is good for more than just carving. Jorge Ribas visits the farm.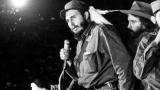 Cuba Reefs Swimming with Answers
Because of a lack of tourism prompted by the U.S.-Cuba trade embargo, the island country's marine ecosystem is a promising source of study for scientists. Julienne Gage reports.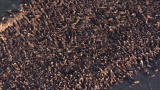 Ice Disappears, Walruses Head for Land
Massive super-herds of walrus are being forced onto dry land because of a lack of sea ice, the World Wildlife Fund reports. New video shows an estimated 10,000 animals gathered in Point Lay, Alaska.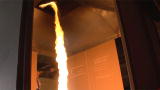 Fire Tornado Explained
Fire tornadoes are rare in nature, but when they do start spinning they're even hotter than a regular fire. James Williams gets an explanation on how and why they occur from a fire protection expert.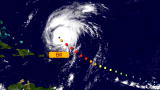 Hurricane Season 2009 In 1 Minute
Nine named storms in 3.5 months. All in one minute. A new time-lapse released from NASA and NOAA shows the 2009 hurricane season in a flash.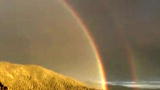 Giant Double Rainbow Explained
When Paul Vasquez reacted to a giant double rainbow outside his California home, he asked: "What does it mean?" We have an answer. Discovery News' James Williams and Ian O'Neill explain.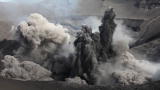 Volcanic Eruption Too Close for Comfort
Volcano photographer Richard Roscoe describes what it was like sitting a few feet away from an erupting volcano.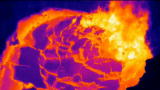 Hawaii Volcano Shows Technicolor Lava
Volcanologists can observe bubbling lava pools through smoke and haze thanks to thermal imaging. Discovery News' Michael Reilly talks us through the amazing visuals.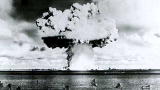 Gulf Oil Spill: Nukes Not The Answer
Could a nuclear weapon be used to shut down the oil well in the Gulf? Nukes have been used in the past to close runaway oil gushers...so why not now? Discovery News' James Williams and Michael Reilly sort out the answer.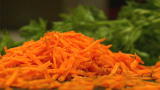 How To Make Your Vegetables Healthier
Stressed carrots can give you a big boost of healthy compounds, according to one Texas A&M researcher. He's looking into the vegetable's response to stress in the hopes of producing more antioxidants than normal. James Williams reports.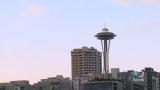 Pacific Northwest Megaquake Imminent
New research shows the Pacific Northwest faces high probability of a mega-earthquake in the next 50 years. Discovery News' Kasey-Dee Gardner finds out what this means for cities like Seattle.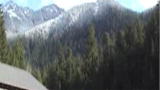 Mt. Rainier Faces Grim Future
Another eruption of this active volcano isn't the only pending disaster facing Washington's Mt. Rainier. Climate-related disasters are springing up on this mountain, resulting in long-lasting effects downstream.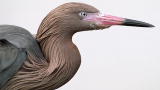 Oil Spill Puts Birds at Risk
The next victims of the oil spill in the Gulf of Mexico could be the birds that depend on the region's fertile shorelines, bayous and marshes. American Bird Conservancy's Michael Fry talks to Jorge Ribas about the situation.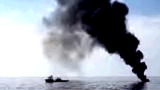 Gulf Coast Expert: Oil Spill Threatens Seafood
In the hours before the Gulf oil spill hit the Louisiana Coast, James Williams discovered what Gulf Coast experts were most worried about in terms of the spill's impact.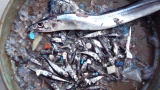 What's an Ocean Garbage Patch?
How much trash is in our oceans? And does it look more like a floating landfill or a plastic soup? Anna Cummins, co-founder of the 5 Gyres Project, gives Jorge Ribas the facts about her recent trip into the Atlantic Garbage Patch.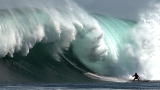 Measuring Big Waves
When surfers make the news for riding big waves, how do we know how tall those waves actually are? James Williams finds out by asking Bill Sharp, creator of the Billabong XXL Big Wave Awards.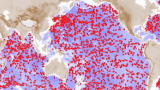 Oceans Provide Flood of Info
With 3,000 monitors floating through the world's oceans at once, scientists are getting a flood of information about our seas. Discovery News' James Williams dives into the story.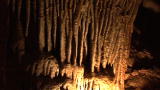 Caves Offer Climate Clues
Cave formations may offer a new chance to track climate history back thousands of years. Discovery News' James Williams climbs below the surface to learn more.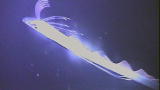 Bizarre Giant Fish Filmed
A huge oarfish was caught on camera in the Gulf of Mexico recently, giving scientists a rare glimpse of the bizarre fish in its native deep sea habitat. Researcher Mark Benfield describes the fish, a likely inspiration for the sea serpent myth.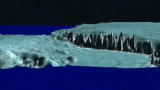 Polar Drilling Yields Climate Clues
Core samples from Antarctica tell a fascinating story about how the Earth's climate has changed over thousands of years. Discovery News' James Williams digs into the details.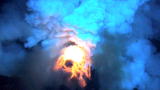 Underwater Volcano Caught On Video
Underwater volcanic eruptions and magma flows on the sea floor have been seen for the first time ever thanks to video captured by NOAA. James Williams talks to the lead scientist on the project to learn the story behind the explosive images.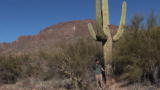 Saguaro Cactus: On The Border
The Saguaro cactus can grow up to 50 feet tall and live for hundreds of years. Discovery News' Jorge Ribas takes a close look at one of these desert giants.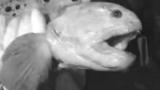 "Sea Monsters" Still Exist
Discovery's Deadliest Catch Captains tell us about the weirdest monsters they've found at sea.

The Skinny on Wave-Killing Mud
A special kind of mud found in Western Louisiana protects the coast from large waves by starving them of energy. James Williams gets the dirt.

Extreme Kayakers Dig Floods
Floods can cause serious damage, but they can also create some seriously awesome kayak conditions. Discovery News' James Williams takes a ride down the Potomac to learn more.