PLAYLIST
DNews Zoo Animal Videos
Mar 11, 2013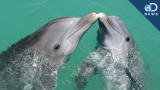 Dolphins Give Each Other Unique Names
A new study shows dolphins are even smarter than we thought! Scientists discovered dolphins actually give names to each other. And if you thought that was cool, you won't believe how far away they can hear each other!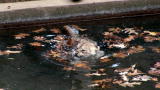 Lion Cubs Go Swimming
Four lion cubs at the National Zoo took a swim test to find out if the animals could climb out of the moat around the lion habitat if they happen to fall in. The test is part of the zoo's larger efforts to build a lion pride.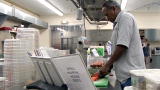 How To Feed 2,000 Zoo Animals
From the panda to the cuttlefish, everybody's got to eat. And for the animals at the Smithsonian's National Zoo, those meals depend on a team of nutritionists, cooks and keepers. Jorge Ribas heads into the kitchen.
Rare Cranes Give Birth at National Zoo
A pair of endangered wattled cranes at the Smithsonian's National Zoo recently became parents. Jorge Ribas takes a closer look at the rare hatchling, the first ever born at the zoo. Originally filmed in March 2008.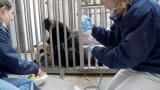 National Zoo Looks for Panda Pregnancy
Mei Xiang, the Smithsonian's National Zoo's female giant panda, gets her weekly ultrasound, as vets continue to monitor whether she's pregnant with her second cub. Jorge Ribas sits in on doctor visit.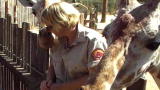 Giraffe Keeper
Get a look at what it's like to take care of our planet's tallest land-living animal. Jennifer Viegas talks to the Oakland Zoo's Amy Kinzley.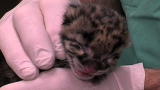 Rare Leopard Cubs Born
Two rare clouded leopard cubs were recently born at the Smithsonian's National Zoo's Conservation and Research Center.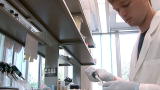 Zoo's DNA Lab Cracks Cases Like CSI
Researchers at the Smithsonian's National Zoo's new genetics lab use animal DNA to diagnose new diseases, help in conservation efforts and solve mysteries. Jorge Ribas goes inside.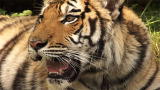 Missing Zoo Animals in Grave Danger
A tiger and two camels have been missing for the last four days and now zoo officials worry their live are at risk. Kasey-Dee Gardner spoke with Dave Salmoni about the incident.

National Zoo Keeps Animals Thinking
Food puzzles, habitat design and sensory training are just a few of the ways the Smithsonian's National Zoo enriches the lives of its animals. Jorge Ribas finds out more.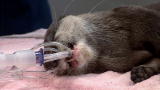 Otter Surgery at the National Zoo
An Asian small-clawed otter needs surgery to have an almond-sized bladder stone removed. For the vets at the Smithsonian's National Zoo, that means taking all the necessary precautions to make sure everything turns out right.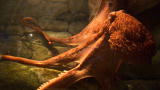 Giant Pacific Octopus Returns
Following in the footsteps (er, tentacles) of Caroline, meet Octavius, the new giant Pacific octopus at the Smithsonian's National Zoo.