PLAYLIST
DNews Adventure Videos
Jun 14, 2013
How To Tightrope Walk
As millions watched live, Nik Wallenda tightrope-walked across the Grand Canyon! Before the big event, Anthony broke down the physics of tightrope walking. What sort of tips, tricks, and equipment are required for such a daring feat? Find out!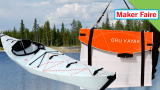 Kayak that Folds into a Suitcase
At Maker Faire, Anthony checked out one of the coolest things on the water. It's called the Oru Kayak and it's totally awesome!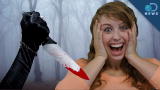 Why Fear is Fun
Why do we love watching horror films? Why do we like being scared? Laci explains the psychology behind the "fear is fun" mentality.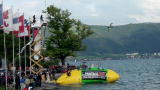 Extreme Sports Risk-Taking Explained
Ever wonder why some people are more likely to take risks than others? Why some can catapult themselves off giant slip and slides, and others get scared on roller-coasters? Jorge Ribas gets the answer.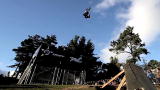 First BMX Triple Backflip Explained
BMX rider Jed Mildon completed the world's first triple backflip on his bike, seemingly defying the laws of gravity in the process. Martin Berman talks to Mildon to find out how he prepared himself for the record-breaking feat.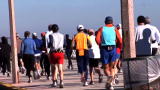 Marathon Running Examined
Running in the Marine Corp Marathon or the Boston Marathon? How safe it is for runners to push their bodies to the limits --- and run 26.2 miles at one time? Kasey-Dee Gardner gets some answers.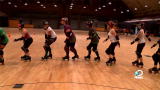 Roller Derby: Girls on Wheels
There's a women's roller derby renaissance going on in Washington, D.C. A far cry from the cheesy staged fights of the 1970's, today's roller derby is based on stamina and skill. Discovery News takes a look at these hard-hitting athletes.

Extreme Kayakers Dig Floods
Floods can cause serious damage, but they can also create some seriously awesome kayak conditions. Discovery News' James Williams takes a ride down the Potomac to learn more.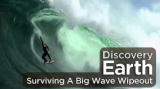 Surviving A Big Wave Wipe Out
Surfing huge waves can be deadly - and exhilarating. Same goes for the wipe outs. One of the sport's most extreme surfers talks James Williams through the experience.

The Skinny On Surviving an Avalanche
If you hear 'Avalanche!,' do you know what to do next? Jorge Ribas gets some survival tips.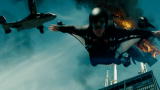 Transformers: Wingsuit Flying Explained
The newest Transformers movie features an extreme sport called wingsuit flying. To learn more about this form of human flight, Martin Berman talks to a pro who's been jumping off cliffs for years.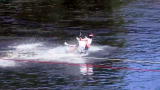 Urban Adventure Racers Compete in Lithuania
Hundreds of adventure seekers descended on Lithuania's capital for the 3rd annual Vilnius Challenge. Discovery News producer Christina Reed competed in the event, which featured kayaking, biking, urban orienteering and more.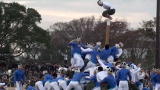 Weird Japanese Sport Botaoshi Explained
What looks like a violent mash-up of rugby, king of the hill and capture the flag is a competition played in some Japanese schools. Martin Berman learns more about the unique sport.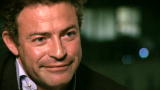 Cool Jobs: Adventurer
Olly Steeds - renowned investigative journalist and host of Discovery's Solving History - gives away the most important aspect of being a successful adventurer and explorer.

Traveler Trains for Virgin Flight
Virgin Galactic is now offering sub-orbital space flights for citizen astronauts. Discovery News' Kasey-Dee Gardner caught up with one of the fliers on the maiden voyage to find out about his experience.

3 Qs: Space Tourist Fears
Kasey-Dee Gardner sits down with one of Virgin Galactic's maiden space travelers and finds out his three biggest fears about this sub-orbital spaceflight.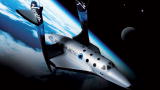 Richard Branson Unveils 'Sexiest Spaceship Ever'
Commercial space travel just made a giant leap with the unveiling of SpaceShipTwo, Virgin Galactic's newest vessel and the world's first commercial spacecraft. Sir Richard Branson talks to Discovery News' Irene Klotz about his latest innovation.